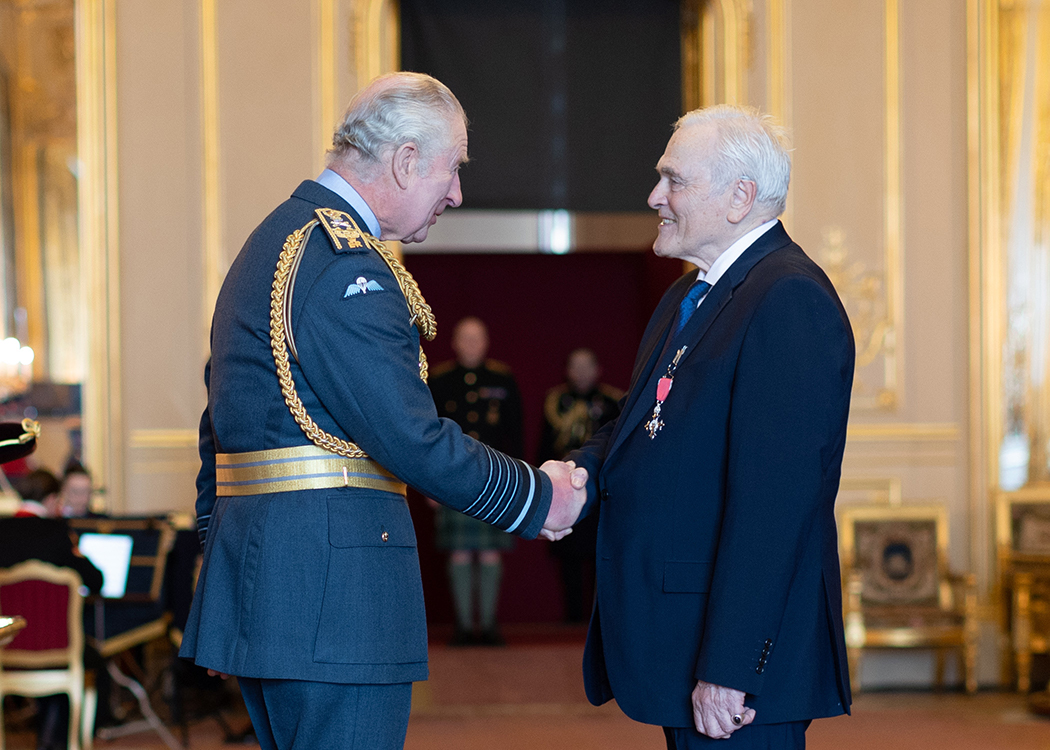 Dr David Brohn Receives MBE from King Charles at Windsor Castle
Posted by

Categories

Blog

Date

March 6, 2023
Dr David Brohn Received the Award of the MBE from King Charles at Windsor Castle on 14th February. He was accompanied by his partner Sheila Reynolds and daughters Jessica Robertson and Justine Wood.
This MBE Award is a remarkable achievement and recognition of 50 years of focus on the development of an understanding of structural behaviour. The Award was supported by Prof Tim Ibell of Bath University and Mike Cook of Buro Happold. Their letters are on the download link.
It was an unforgettable day. A foggy start concealed the Castle which gradually appeared as we entered the famous quadrangle. Entering the Castle we were overwhelmed by the portraits, shining armoury and ancient weapons.
The MBE was awarded for his services to Structural Engineering. In the early 1970's he developed a radically new approach to the teaching of structural design to address the deficiency in the development of an understanding of structural behaviour that had been identified from the testing of graduates at the world leading consultancy, the Arup Partnership.
David Brohn developed a post-graduate course which has been run for leading consultancies in the UK, Denmark and consultancies in India and the Middle East. In 1984 his text, 'Understanding Structural Analysis' was published and is now one of the leading texts for undergraduate structural engineers, recommended by many Universities in the UK and abroad.
The taught courses on this site were put online in 2011.